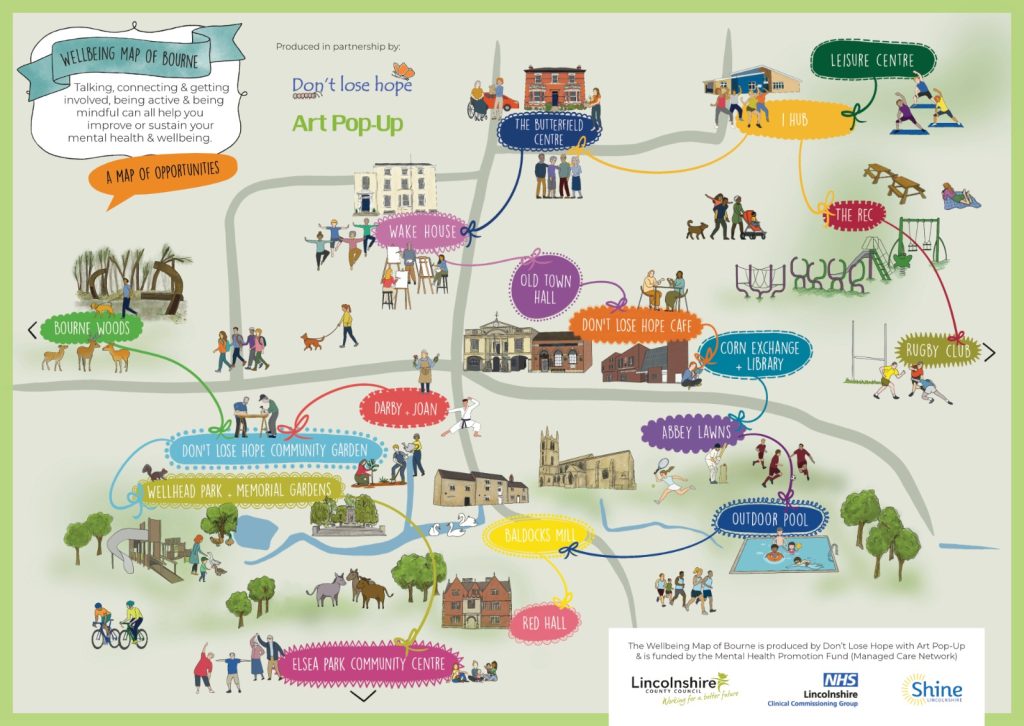 Art Pop Up teamed up with Don't Lose Hope to undertake research with the Bourne community and produce a Wellbeing Map of Bourne, showing the local opportunities available to support wellbeing and positive mental health.
Surveys and interviews were conducted by Nicola Brister of Don't Lose Hope with a team of volunteers with the aim of connecting people with community groups, associations and opportunities. The map was informed by the community who endorsed and shared local knowledge.
The beautifully illustrated map was launched with an event at Don't Lose Hope and a series of walking tours to explore some of the map points with meet and greet stops along the way.